ireland
WHY START UP A BUSINESS IN IRELAND?

1. Probably the most open economy in the developed world
2. Nearly 1,000 global companies have made Ireland the hub of their European networks
3. Overseas business and entrepreneurs from abroad find a welcome in Ireland
4. Young, highly-educated workforce in a dynamic knowledge-based economy
5. Attractive tax regime
6. Common language and culture with the United Kingdom
7. No interview or language tests
8. Excellent schools and health facilities
9. Spouses and dependants up to 23 years old accepted and able to work
10. Listed in Forbes 2019 "Best Countries for Business"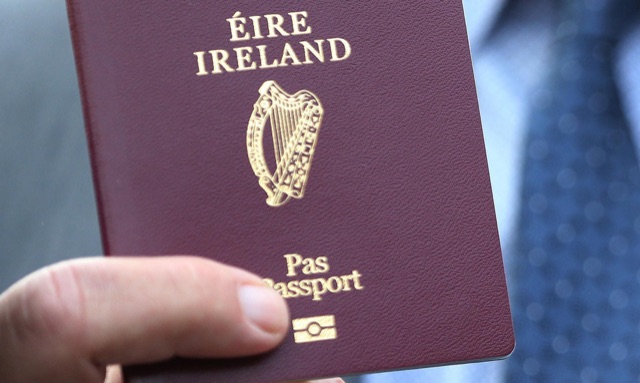 A bespoke plan leading to:
Fact #1
Freedom to live and work in the United Kingdom

Fact #2
Freedom to live and work in the European Union

Ireland
Why invest in Ireland?
This is an ideal residency programme for Skilled Entrepreneurs seeking a base in Europe. Ireland offers top class educational facilities, exceptional business opportunities and attractive taxation rates. It is also well connected with many international flights direct into Dublin which itself is just a short flight with hourly connections from London Heathrow.

Ireland is a booming economy within Europe and is set to benefit further as the UK withdraws from the EU under Brexit. With English as the official language and with low corporation tax of just 12.5% (one of the lowest in Europe), Ireland has become the European home of some of the world's largest companies, including Google, Apple and Microsoft.

The residency programme offers favourable conditions including 2 year Employment Permit, a renewable five year residency visa and a potential route to citizenship and a passport for those choosing to live in the country. Ireland's education system is second to none. Two of the four top universities in Europe for educating entrepreneurs are based in Ireland.

ireland
Family and residency

 Employment permit holders may apply for immediate family reunification for eligible family members as follows:
• Spouses 
• Any minor children 
• Dependent children up to age 23 who are in full-time education 
• De facto Partners. However, a Pre-Clearance application is necessary whether client is visa required or not and takes about 8 weeks. It is a condition that de factor partners have been living together for a minimum continuous 2 year period immediately prior to the application.

WHAT'S NEXT?
NEXT STEP
We told you the basic and general details about the citizenship of Ireland, but still the immigration process is a purely personal event, with your own experiences and circumstances. Understanding this, we offer a special service for our customers! Sign up for a personal consultation and see for yourself!
OUR
PERSONAL
CONSULTATION
ENTREPRENEUR PLAN
Our immigration advisors will recommend the best plan for you.
Please note that business visas require funds for investment.
Learn more
Contact Us
Contact us and our managers will find you a suitable program for immigration to the Ireland
Contact Info
1-5 The Parade
Monarch Way, Newbury Park
London IG2 7HT